As September rolls in I always make myself a 'To Be Read' pile. It consists of all the books that I was going to read over the summer but never got around to and also titles that have been recommended to me or I've seen using the 'bookstagram' tag on Instagram. The problem is I like to knit and I like to read and I'm fairly short on me time so I have been combing the two using a tablet or Kindle to read.
This is fantastic but only really works for long periods of stocking stitch so I am dabbling into Audible and seeing if I can move to audio books. The problem is if I don't like the narrator I won't read the book. I also like to form characters in my head, their voice, their movements and well depending on the book I can build a whole world in there. I'm apprehensive about it but if you have any advice or if you use audible or any audiobook app/library than please let me know in the comments.
What do you do when you need some book recommendations?
Well, in my case I ask the wonderful world of Instagram i.e. all of you wonderful people and I ask what you have been reading what you love and what you would recommend as we move into the autumn/winter seasons. To help all of you navigate the tags, I've popped together a list with links to all those books that were recommended to me with a link to the person who recommended it on Instagram. Please note that none of the links are affiliate links they are just to help you find the actual book in question and most link to good reads where you can find out more from other reads too.
If you like the book recommendation then why not pop over to the knitter profile of the person who recommended it. You never know you may find a kindred knitter soul and you might end up finding some nice pattern/ yarn inspiration too.
This book came via iamloutracey who found this little gem on a hotel bookshelf. This is a book I doubt I would have found on my own.  Pachinko is a type of mechanical game in Japan and you can find parlours or arcades in which it is used for gambling. This book follows the story of Sunja and her new life as a Christian minister's wife in Japan.
"Through eight decades and four generations, Pachinko is an epic tale of family, identity, love, death and survival."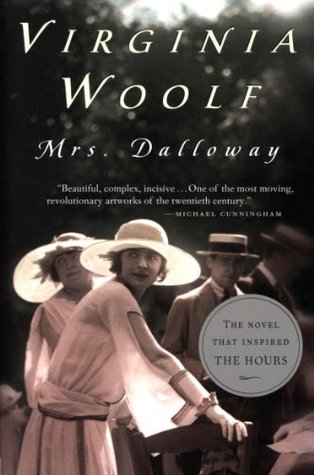 Is it wrong to say that this is one of the classics that I haven't read. wisteriawalk is currently listening to this via audiobook. She explains her reasoning eloquently
" I love to listen while cooking, doing the dishes, walking, and yes, knitting as well. One of my best audiobook experiences was listening to Virginia Woolf's Mrs Dalloway while knitting – it's the sort of book that requires concentration, and it felt like meditation to just sit there, let the words wash over me, and run the soft yarn through my fingers. When it comes to character voices, I find that a good reader manages to leave space for your own idea of them."
Mrs Dalloway chronicles a June day in the life of Clarissa Dalloway –a day that is taken up with running minor errands in preparation for a party and that is punctuated, toward the end, by the suicide of a young man she has never met. Originally published in 1925, this book has a lot to offer and I often get lost in the era, language and character interactions. Can you image Clarissa in modern-day London?  This is one for your shelf/kindle and allow yourself to get lost in it.
This comes from the lovely juliettepknits who has a similar train of thought to myself when it comes to audiobooks. I have to admit I love sci-fi and fantasty series and would be my books of choice when I go to read. Often because they come as trilogies and you can really get into the world building and I love delving into an authors style. The difference about this book and those that I have read are the backgrounds of the main characters.
Goodreads explains this best as:
In The Golem and the Jinni, a chance meeting between mythical beings takes readers on a dazzling journey through cultures in turn-of-the-century New York.

Chava is a golem, a creature made of clay, brought to life by a disgraced rabbi who dabbles in dark Kabbalistic magic and dies at sea on the voyage from Poland. Chava is unmoored and adrift as the ship arrives in New York harbor in 1899.

Ahmad is a jinni, a being of fire born in the ancient Syrian desert, trapped in an old copper flask, and released in New York City, though still not entirely free.
This book follows the story of Chava and Jinni becoming friends during the turn of the centrury in New York and manages to weave historical cultures of Yiddish and Middle Eastern literature into a fantasy tale. Are you intrigued? because I know I am.
Moving into something lighter this comes via the.tangled.knitter who loves to delve into YA novels. She also recommends a few other YA novels in the comments so do pop over to Instagram and have a scroll. This genre always makes me think of books to burn through by the pool on holidays or to read on lazy summer days. They are always fantastic for a giggle and now that I'm in my 30's…cough… I like the insights into the younger generations mindset. Do pop on over to the Upside of Unrequited the book description made me smile.
This came via mandymurraytextiles who found this a powerful read. I'm very glad of the introduction to this author as again I don't think I would have found this on my own. Annie Proux writes from an ecological standpoint. Both her previous book Birdcloud and this one feature the idea of humans effect on their environment. Read this book if you want a fictional introduction to different cultures where you get drawn into the text. The reviews on Goodreads don't appear to give the best insight to the book so do give the preview a scan through.
This book comes via janewhite451 who couldn't put them down. They are described as "A trilogy of novels set in twelfth-century England and Wales–The Heaven Tree, The Green Branch, and The Scarlet Seed–chronicles the adventures of master stone carver Harry Talvace; Ralf Isambard, Lord of Parfois; and their two sons". First published in 1960 these books really stand the test of time as I have been told about these a few times from different sources. These strike me as books that need devoted time and to be read in succession so I plan to dive into these around December.
cosycuteknits suggests this book by Erica James, a story of one family coming together and finding their way. On researching this book I fonud this quote which makes me want to read it more than any review or book jacket summary:
" We don't plan with whom we fall in love,' she'd said. 'Look at us; it just happens when it happens. I call it a lucky collision.'"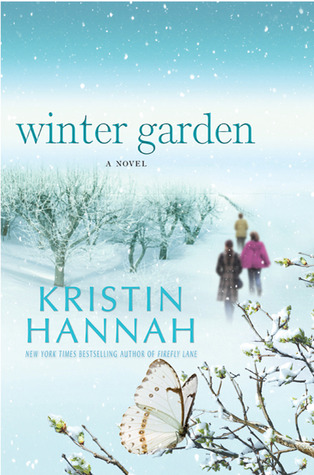 This book also comes to us by cosycuteknits who couldn't put it down, which is always a really good recommendation in my opinion.  This is an unsual book and not one that I would ever have even acknowledged on the shelf. This book has been described as a powerful, heartbreaking novel that illuminates the intricate mother-daughter bond and explores the enduring links between the present and the past. Pop on over to Goodreads and have a  read of the full extract and reviews. This is one I'm both intrigued and unsure about. IF you read it do let me know your thoughts in the comments.
This historical epic comes to you by wendywitheyestosee who loved it. I've linked to the translation by Tiina Nuunnally as it appears to be the preferred version with modern stylistic choices but in keeping with the original prose by Undset. Sigrid Undset is a Nobel Laureate from Norway who's work has captivated generations. IF you want to dive into an engaging historical epic tale that tantalises you with lyrical prose this is a book for you.
angorasthreads recommended any of the books by Aurelie Valignes and I chose to include this one. This book is described as "Charming, quirky, and funny, this oh-so-relatable novel from the bestselling author of Out of Sorts shines a light on the always-complicated je ne sais quoi of every family's relationship."  If a funny quirky take on life is your idea of a relaxing read then pop on over to Goodreads to find out more about this wonderful author.
Broken Kingdoms by N.K. Jemisin
This series comes to you via savvylikethat. Personally, I would put this on a list with American Gods by Neil Gaiman which is one of my personal favourite books. I am so thankful for the introduction to this writer. I was hooked just reading the preview. All I can say is it's an epic fantasy series with engaging prose. Please give this a go, pop on over to Goodreads and see if you are going to join in unravelling the murder of the godlings…..
unicornknitdesigns addition to the reading list is intriguing. I've linked to the translation by Sam Taylor and this book unsettles me. Having had the discussion about having inhome childcare, this book hits a little too close to home for me to read right now. Goodreads has the following description:
When Myriam, a French-Moroccan lawyer, decides to return to work after having children, she and her husband look for the perfect caretaker for their two young children. They never dreamed they would find Louise: a quiet, polite and devoted woman who sings to their children, cleans the family's chic apartment in Paris's upscale tenth arrondissement, stays late without complaint and is able to host enviable birthday parties.
heidi_howlett_blog has just finished this book and wholeheartedly recommends it. This is the most recent publication on this list as it was published on July 26th 2018. I do want to know more about this book as the only descripton on Goodreads is this
I don't remember what happened or what has changed.

I can still hear your voices but you can't seem to hear me.

I was about to be married and had everything to look forward to.

Now I have to find a way back – to you, to our family, to us.
Heidi mentioned this book was about a woman who was in a coma for several years. When she wakes up she has to come to terms with the fact that a different woman is living the life that was destined for her. If you happen to have read this book please let us know more in the comments!
This series came via  citystitchette who loves a good mystery series. Having grown up with a mum who loved Agatha Christie and Poirot, I love a good mystery series. I've linked to Louise Penny's first novel and a great introduction to the Inspector Armand Gamache series. Pop on over to Goodreads to see if this series is for you!
I hope you enjoyed the book recommendations and that you are growing your own 'To Be Read' pile for this coming season. Personally, I am finishing up The Three Dark Crowns series by Kendare Blake before the end of September along with getting those 'Sleeves of Doom' off my needs so that I can finish my Erea sweater.
Do you have a To Be Read pile or any recommendations of your own you would like to add? Leave a comment below and I will be more than happy to share your favourite books across social media.
I'll be back tomorrow with another cottage garden update….well….if it ever stops raining or else all the images will be of sodden plants and mucky shoes!

Want to support and Blog or Podcast?
You can with a Ko-Fi or join the community on Patreon!
If you liked this post why not share with others by clicking the share buttons below!!