When I sat down to write this post it occurred to me that this blog, my podcast, the cottage garden and all of my photography collaborations would not have happened if it wasn't for this 100-year-old cottage which we live in. The journey we had while buying our first home here in Ireland was not easy and one that I am quite happy to share.
Disclaimer: This is a collaborative post with Chill Insurance.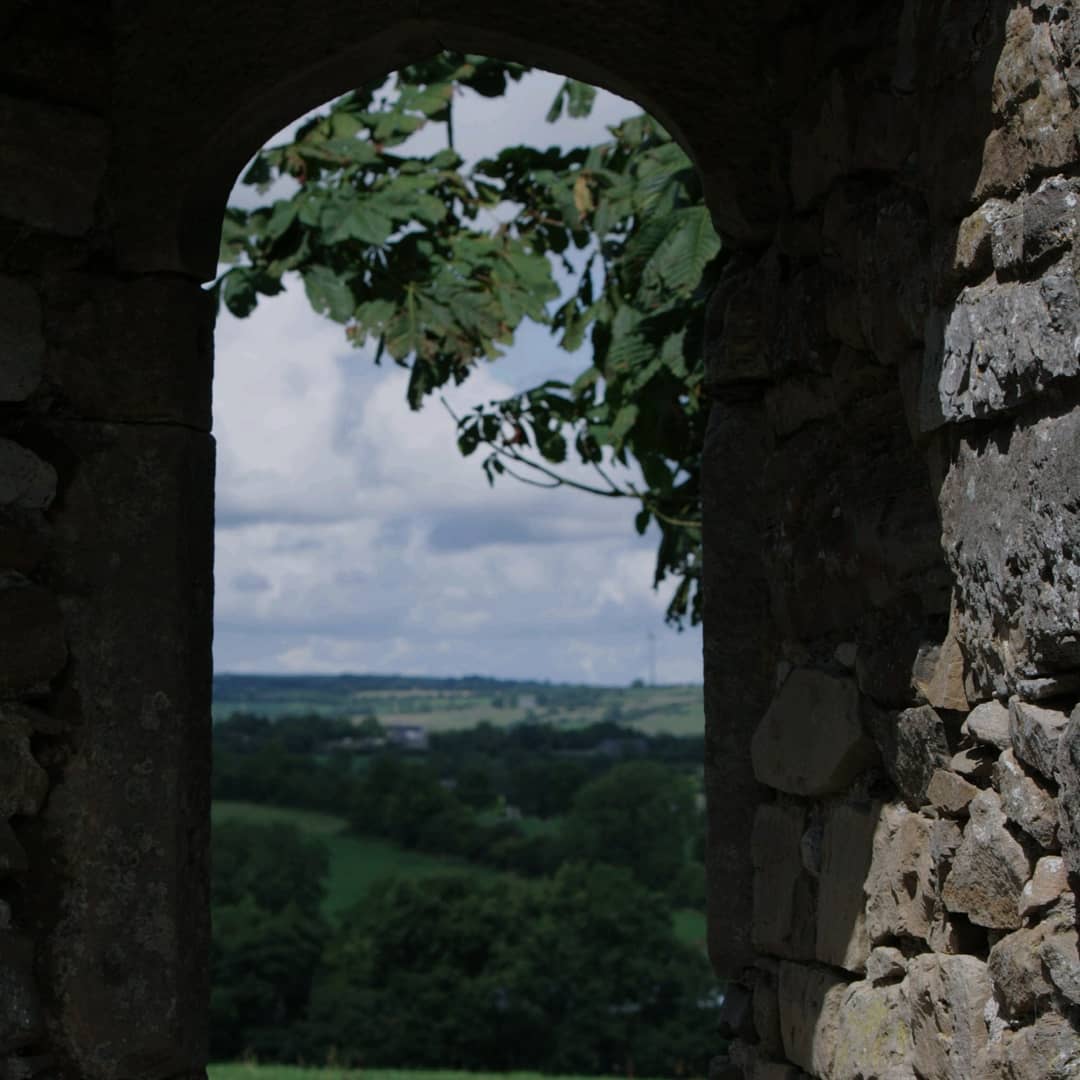 Chill Insurance, suppliers of home insurance, did some research into deposits for first-time buyers. They calculated the average cost of a deposit across each of Ireland's counties, and how long it would take to save up for that deposit.
Based on the assumption that you can put 15% of your income aside each month, it would take over 22 years to save a deposit for an average house in Wicklow or Dublin. For Dublin, you'd need just under €77k to secure yourself a first home. ( This was worked out on the average salary here in Ireland and still shocks me!)

The 3 cheapest counties to live in are Leitrim, Longford and Roscommon, each needing around €13k for a deposit, that would take 4-5 years to save for. This is why renovation might be the better option. You could move straight into somewhere in Co. Longford, or you could live in a bigger city and buy somewhere that needs renovating.
Finding our Home.
When looking into the above results, I'll admit it was also the same option for us in 2014. We chose a renovation project. This cottage that we love so much (yes the one in the blog's logo) would have been our first choice but it wasn't, it was a happy accident at the end of a long series of bad encounters from securing a mortgage to finding a home in our budget. We didn't start with anything in mind other than we need 3 bedrooms and we need to be able to commute to Dubin.
We were in the middle of buying a home in Skerries, Co. Dublin. As first-time buyers our choices like many were slim and the house in Skerries, didn't have much of a garden and for me as such an avid gardener, I was always unhappy with the purchase. The house fell through quite far down the line and quite close to the draw down deadline on the mortgage we had approval for. (I can never thank our Mortgage broker enough.) I was also in my final trimester of a very distressing pregnancy so you can imagine that we had reached the 'buy a house, any house' line of thought.
By chance, I was online and saw the cottage online and it had just gone up for sale on Good Friday. The sellers were a lovely couple with a fantastic agent and as soon as we saw the period features, how the sun moved around the mature gardens (front and back compared to skerries tiny back garden with barely a raised bed) and how close it was to the sea we made an offer there and then. You read that right, we made the offer with the condition of our survey coming back wihout any major structural issues.
Lucky for us the house was in fantastic condition. We went sale agreed on the Tuesday after the Easter bank holiday here in Ireland. Maybe it was the sun or maybe the wonderful sellers wanted a family to live here (we are the third owners of this particular property) but it was the fastest conveyance our solicitor had seen in a while.
Savings & Renovation
We didn't have a renovation budget when we bought our home. We have been slowly renovating the cottage over the last 5 years along with having our two children and working on the gardens. The first year of owning our home was all about saving so we could afford a home renovation loan. We started from nothing and now we have a beautiful period kitchen in keeping with the cottage, the entire cottage has been insulated and we have all of the rooms painted, floored, repaired (leaks, floors, period features etc.)
Saving for us was and still is difficult. We stick to a strict food budget, we constantly keep an eye on the best deals for utility bills, car insurance, home insurance and like every Irish mum I am always looking for ways to make even more savings.
Finally, have you heard the saying 'Look after the pennies, and the pounds will look after themselves'? There are apps out there that will round up your transactions to the nearest pound or euro, and save the leftover. So, you spend €2.60 in the shop. Your account is charged €3, but the extra 40c goes into your savings. These small amounts can add up quickly if you're making these small transactions every day. Saving 40c every day could add up to €12 a month.
Thank you to Chill Insurance for this collaborative post. It brought up some fun memories for us here at the cottage. Have you bought a house, or are in the process of saving? How difficult or easy have you found it?

Want to support and Blog?
You can with a Ko-Fi or Follow me on Bloglovin.
If you liked this post why not share with others by clicking the share buttons