Recently I have found a lot of joy playing with images so I decided to take part in the Elemental photo challenge albeit rather late for this particular one. I like to push myself to learn new things and I've been trying to develop my own eye for taking images for my blog and podcast. There is something about the classical elements, something that just always leaves me deep in thought and with the Irish Coastline as a backdrop well I couldn't help but share these images. I tagged each image with its element and if you leave this page singing the theme tune to Captain Planet….er…..it's not my fault.
Earth
There isn't anything as moody or breathtaking as the Irish Coastline. So this is my choice, a view of Clew Bay at sunrise. What is a knitter doing up at 5 am well the answer is Knitscape and a wonderful roommate.
Fire
Fire to me means warm, cosy nights knitting except it's August and well in Ireland, it's dark, downpouring and windy. I guess this isn't confined to the winter months here. I like to relax with knitting, listen to podcasts, watch movies with my girls and just enjoy life's little pleasures. (For those of you who will ask the white cardigan is Nanook and the project is Akoya and the project bag is from Strand Designs)
Water
There are many images I could have used of the beach, falling water but this one has stayed with me since our Instagram story fun with the toddlers. I love it. We poured water all over the table and to exclamations of joy and little stamping feet I took this shot.
Air
With the wind howling around the house I should really be outside but I wanted something soft and something the girls could join in with to create an image. We took many but in the end, this is the one that I like. Her soft curls bounced as we played with these shots and if you look close enough, it's possible to see the air move from her mouth to the flame.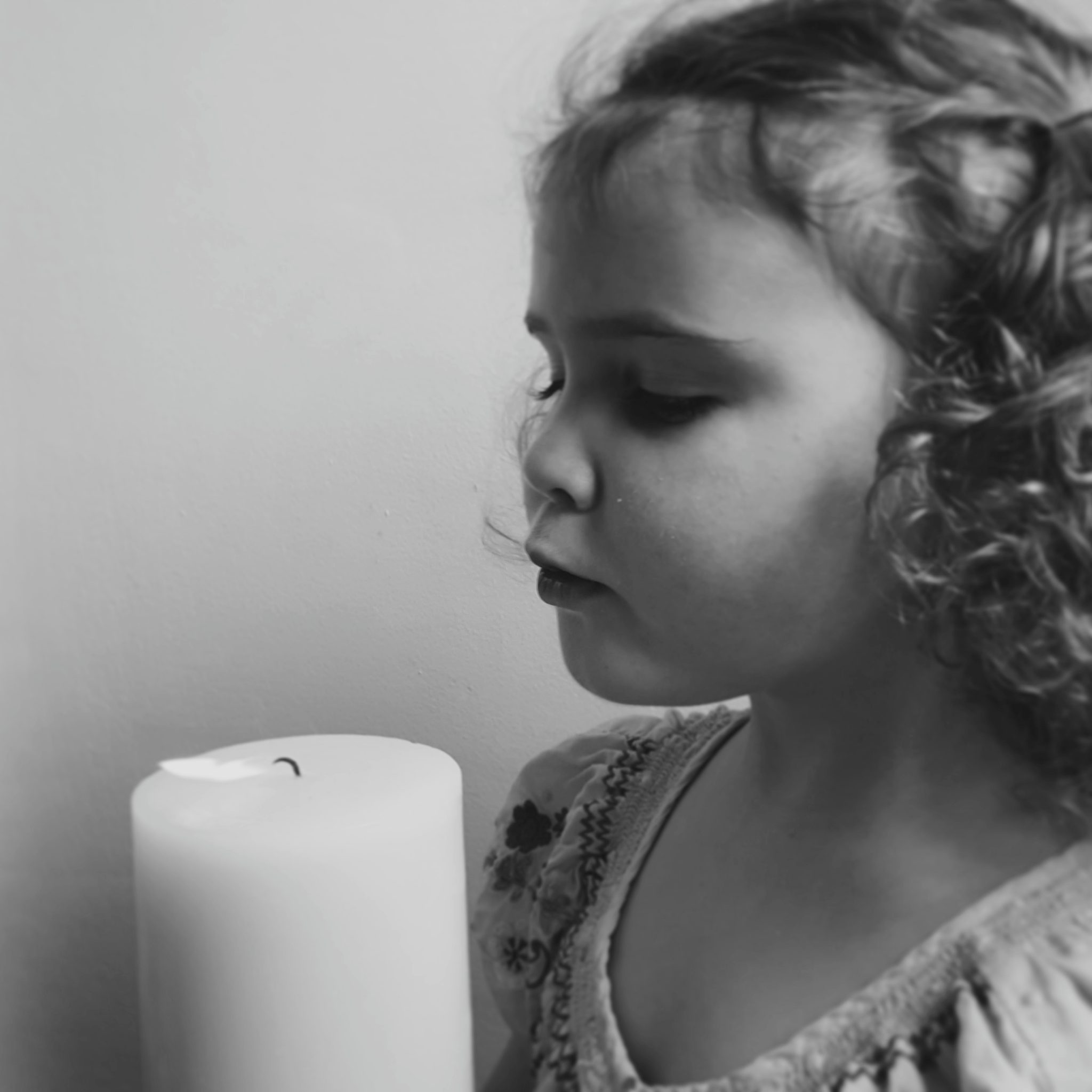 And so you have my very first attempt ever at a photo challenge.
Let me know if you like it!