I can't believe another craft week has gone by so quickly. Here at the Cottage, I am half way through my short millinery course and I thought I might show you my progress. Spoiler alert: I should not be a milliner and feel free to laugh at my attempts, I know I do.
First off, finding sinamay or millinery supplies in Ireland is a tad tricky and there is no where that I can get to, to be able to view colours in person. I ordered from Vibes and Scribes in Cork and these ladies got my supplies to me in record time, the very next day. My classmates also ordered from Millinery Supplies in Tullamore and they also had lots of great things to say about them. I got veiling, feathers, sinamay, headbands and thread and all were fantastic quality. It's just very hard to order colour from a screen.
So, yip that is my first attempt at a fascinator and the pins are holding the shape. I have to fess up here. I was not enjoying working with sinamay. It's a fantastic fabric for hats and I understand why it's used; it's a natural product (banana fibers I'm told) and you can shape it by hand but my word it catches on EVERYTHING. Some sinamay is softer than others but again if you can't get to a shop your at the mercy of your supplier. I'm used to working with nice, squishy yarn that did as I commanded (ok mostly did as it was told) but this material took a lot of getting used too. I want to bead some of the leaves which is why I haven't finished sewing in the pieces.
Last night, fascinator number two started to form in the shapes of Cala Lily flowers. That's just less than 2 hours work, including making the bias binding and base. There is about an hours sewing left to do and then I'm thinking of pearls or making beaded droplets for the inside of the flowers. There were some amazing spiral shapes going on last night and some absolutely gorgeous pheasent feathers but I haven't really combined a concept so I'll be hitting the Pinterest Board a little later today as homework. Yes, it's the best kind of homework!
As for my knitting, well I got struck with the chest infection the girls came down with so I'm behind on everything. I did finish clue one of Woolly's MKAL and I got through another section on Dacite but nothing is finished. I misread the instructions on Stannum and was idiotically trying to work a 2×2 rib into 70 stitches and wondering why it wasn't working and why I had to rip it so many times. Fudgemonkeys.
Talking about Woolly's MKAL,  don't forget that if you want to win a hat pattern from Woolly and the yarn to make it from This is Knit, all you have to do is leave a comment telling me which pattern you would like to make from Painted Woolly Toppers or Painted Woolly Toppers for Kids at the end of the shownotes here. Thank you all so much for the response to the Woollywormhead podcast and if you have time, I'd love some reviews on iTunes to help us get seen a little more.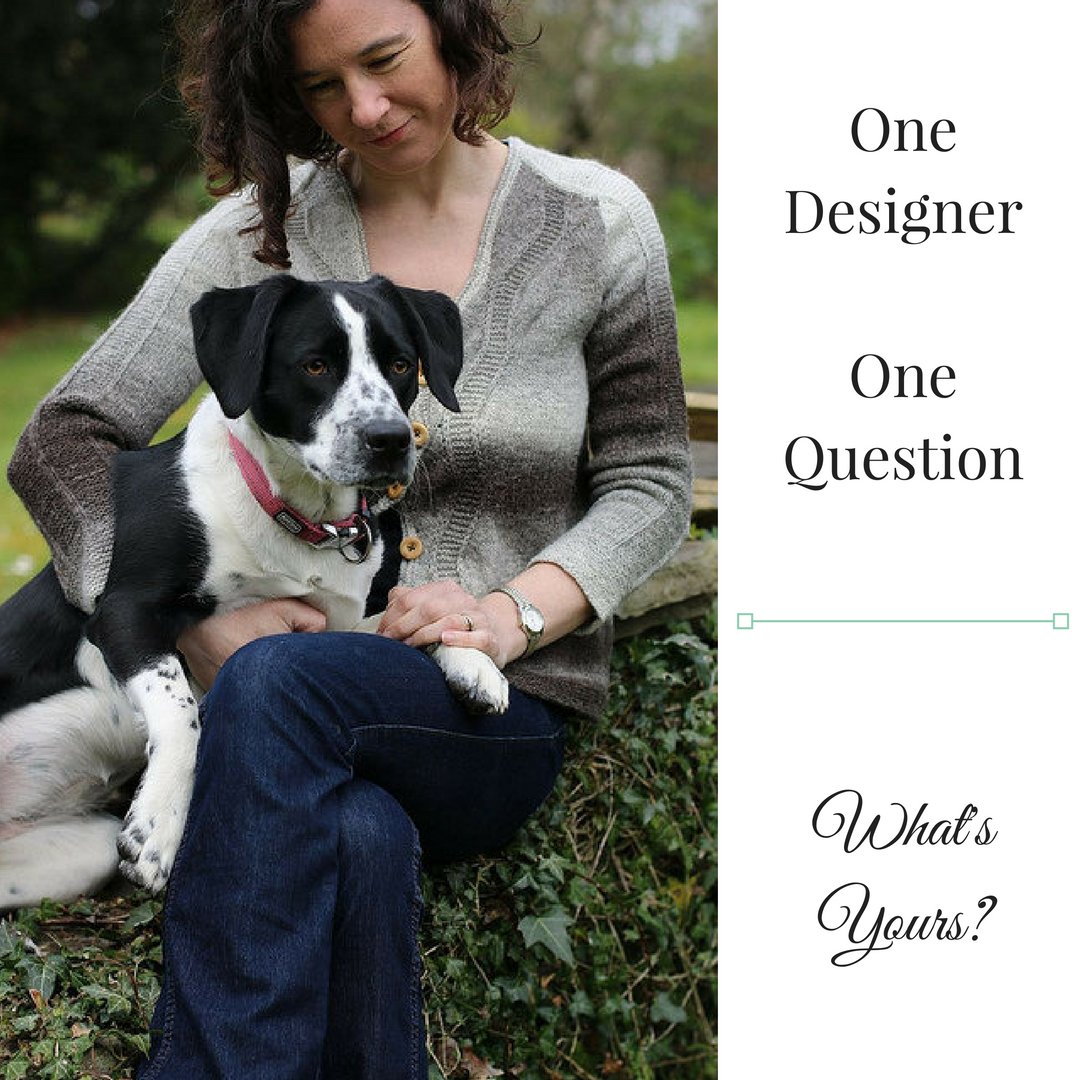 I am also still pulling some questions together for the lovely Carol Feller for her blog Stolenstitches.com. If you have a question that you would love to ask a knitwear designer or just one for Carol herself, then pop your question in the comments or over on the Ravelry board here.