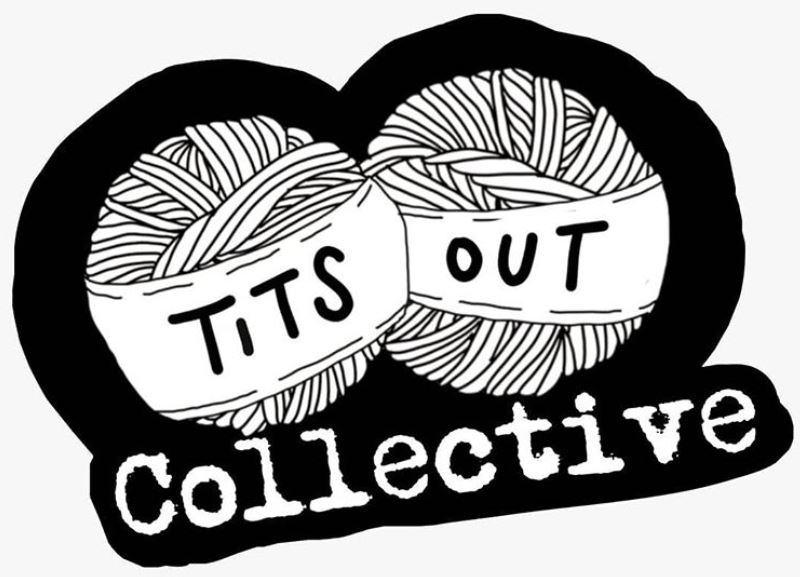 Logo provided by Countess Ablaze | Designed by Tash Willcocks | Edited by Petra Sielias of Undercover Otter
Countess Ablaze joins me on today's podcast to chat about the Tits Out Collective and the coming together of indie dyers and makers around the world to aid charities worldwide with their own versions of "If I Want Exposure, I'll Get My Tits Out."  During her time on the show, we touch on the topics of Women in Business, Marketing tips for Indie Dyers and the Explosion of the Tits Out Collective.
You can also find the podcast on iTunes, Stitcher and Libsyn. While you're having a listen, why not leave a review and let me know what you think!
A huge thank you to show sponsors JST Knitwear Designs and Popcorn and Crocodiles. Please pop over and check out their gorgeous products.
Podcast Notes & Links
The Tits Out Collective is at the time of recording at just over 200 participants which is amazing. It launches Sunday the 1st of July. Kick off begins when Julie Knits in Paris and the Countess put online their musical collaboration. So keep an eye out for it on YouTube/Instagram.
If you want to hear the full detailed background of  "If I Want Exposure, I'll Get My Tits Out" please pop over to the wonderful Shinybees Podcast and listen to the Countess and Jo Milmine dive into the topic along with others and I promise you it's worth the listen.
For those of you looking for those care tips  you can find them here:
Caring for hand-dyed yarn by Countess Ablaze
For those wanting to participate, please check out the Tits Out Collective Rules and check out the pre-launch blog post and requirements.
If you want to take part in Woollinn, Dublin's Festival of Yarn click the link and follow the tabs depending if you want to be a vendor/teacher/ just want to sign up for all the latest news from the Woollinn team.
My chosen charity is Friends of the Elderly. My donation page is located here. Please consider donating.
More from Countess Ablaze:
If you want to see the Countess, why not pop over and check out her first Vlog. You can find her vibrant yarns over on her website here. She is most social over on Instagram and has some fun IGTV episodes uploaded too.
***********************************************
If you liked this post why not share it so others can enjoy it too?
Music has been recorded exclusively for the show by Irish artist Liz Seaver.
Finally, a huge thank you to all who popped over to Patreon and support the blog and podcast. It means the world to me that I can focus on growing the blog and podcast in a way that we all can enjoy.

Want to support and Blog or Podcast?
You can with a Ko-Fi or join the community on Patreon!
If you liked this post why not share with others by clicking the share buttons below!!