Oh, hello there! What can I help with today?
Hi There,
I'm Nadia and I'm here to make your creative life a little more interesting.
If you are looking for some inspiration, creativity or just want to find out more about gardening, craft and the cottage then you have found your creative online home. Grab a cuppa and come on in.
Would you like to stay up to date with all news, events and creative inspiration from the Cottage Notebook? Then click the newsletter button and fill in your details below. Then make a cuppa and get ready for those monthly emails!
It's that time of year when the garden starts to call you outside after a long winter slumber. Before the chaos of planting sets in around the cottage this season, I thought I'd share some of my houseplants with all of you. It's taken a long time to figure out what...
read more
Let's work through something together, shall we? I know I'm not the only one who is drowning in email. In fact, over the last few years, I think the number of emails that are flying in and out of my inboxes (yes plural) has doubled. What I can't get over is what lies...
read more
As a mum, you spend a lot of your time rewatching old movies with your kids. Sometimes it's a (futile) bonding exercise (they will never love it as much as you do) or sometimes it's family movie night where you find yourself watching a Disney princess prance about...
read more
This is a question that is popping up a lot recently. Some asking me directly and some asking the question in relation to blogging versus a social media presence. To the latter, all I can say is that having your own website, a base, that is yours and run by you is...
read more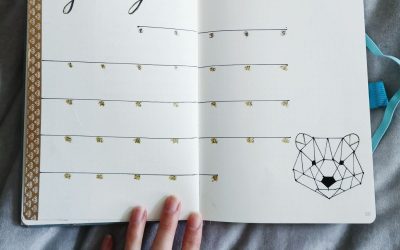 I always get a little bit nervous when starting a January spread in a new notebook. For those of you who don't love journals/notebooks this may seem a little strange so let you help you. You know that new car smell? Well I love the new-notebook smell. What I hate most...
read more
Are you the type of person that likes your journal to be just the way you can see it in your mind? Do you plan each set up prior to drawing it out? Or are you the free flow type rapid journal user, full of tasks lists and scribbled memos? I'm somewhere in between. My...
read more
Artwork by Aleks Byrd. Unravel… a festival of yarn returns to celebrate yarn and making in 2020 with a show that's bigger than ever before. Unravel kicks off the UK yarn show calendar with yarn lovers making the trek to Farnham Maltings from across the country and...
read more
Follow the Photo Experiments on Instagram